Buttercream Floral Cakes & Cupcakes
If you're looking for a delicious and visually stunning buttercream cake for your upcoming event in Adelaide, look no further than our custom cakes and cupcakes! Buttercream has a rich and creamy taste that is slightly sweet and buttery, with a smooth and velvety texture that melts in your mouth.
At Brown Sugared Love, we expertly create all of our floral buttercream cakes in our Adelaide studio using only the highest quality and locally sourced ingredients.
Each cake and cupcake is custom designed to meet your style preferences and the colour scheme of your event theme, ensuring a truly unique and personalised experience.
While our prices are an approximate guide only, we are happy to provide you with a more accurate quote based on your final design.
Contact us today and let us help you create the buttercream dessert of your dreams!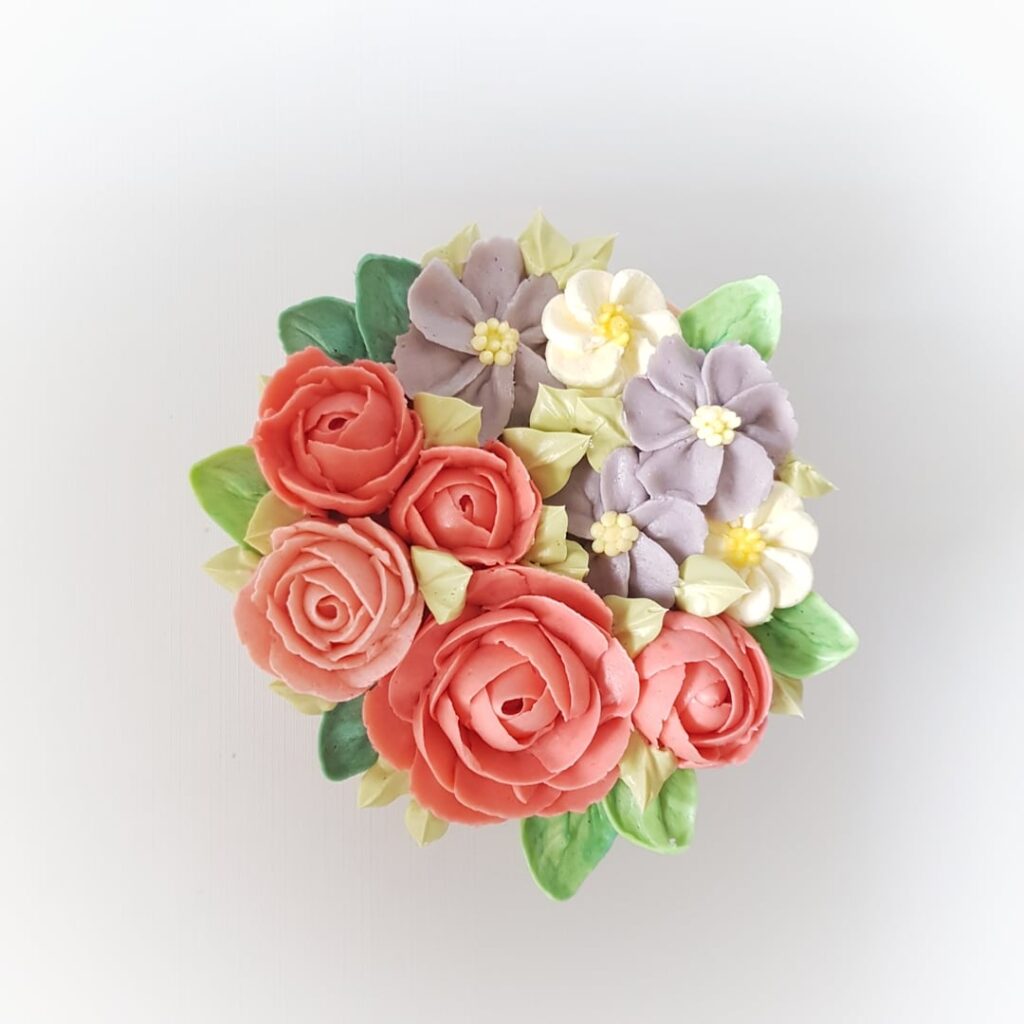 Buttercream Floral Cakes & Cupcakes Pricing

6″ Standard
(serves 12 dessert/ 20 coffee portions)
from $140
‍
8″ Standard
(serves 20-25 dessert/ 40 coffee portions)
from $180
‍
6″ Tall/Double height
(serves 20-24 dessert portions)
from $200

Styles for floral cakes include Simple,
Crescent Moon, Wreath, and Full Bloom

12 Custom Floral Cupcakes
‍from $60